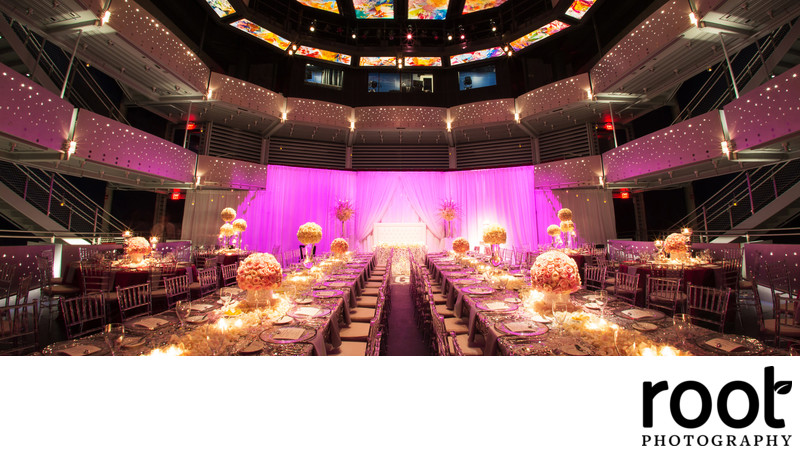 ---
Wedding or Session Investment
Our average full-day wedding collections range from $3500 to $6000. Please contact us so we can provide a specific quote. A small travel fee will apply to events outside Central Florida.
Session collections (including engagements, families, etc) begin at $599.
Frequently Asked Questions
Apart from creating great images together, we love providing guidance through the wedding planning process. We can't help you with seating charts, but photography schedules and family shot lists are our specialty! Though Nate does his best to cover much of this over email, there's plenty more to learn below. We've compiled some common (and not-so-common) questions that should make you a wedding pro by the time you've said your "I Do"s. :)

Absolutely! We've photographed events in the Bahamas, Virgin Islands, France, Africa, Hawaii, and all across the continental United States. We're always ready for an adventure, so if you're getting married in a city with an airport, contact us to create a custom quote for you. :)
We photographed our very first wedding in January 2006, which makes us feel just a little old. As of 2022, we're approaching 500 weddings and still remember (most!) of our couples' names!
All bookings are first come, first serve. When you first inquire, though, Nate will put your date on our calendar. It's not official held without a signed contract, but it's a start!
As soon as possible! :) We book sessions any time (but confirm the exact day 2 months out) and weddings 15 months out so if you know your wedding date, shoot us an email. If you don't know your date, even better! We can match calendars and save the stress of us already being booked.
Assuming you've already contacted us and we've confirmed availability, the next step would be creating a wedding agreement. Nate will request some basic information (or double check things you've already discussed), and then send over your wedding agreement to be signed. A $1500 retainer is also due along with the signed agreement. Once both of those are received, we'll officially reserve your date and it'll be the only event we photograph that day. (Hooray!)
Yes please! We encourage this for a couple of reasons. The first is that we love meeting our couples! (Well, Nate's the lucky one, since sessions are captured solo by him.) It's also a good way to document your life in more normal clothes, since not everyone wants their home covered in photos of them in wedding attire (I don't understand these people, but I'm aware they exist!) If you're not used to having your photo taken by professionals, it's a great way to get used to a big camera following you around and learn it's really not that scary. No.. Seriously. In 10+ years of business, we've yet to bite a client!
If you're asking this question, you either saw it on a "What to ask" list from The Knot or you're generally curious about camera gear. :) We shoot with Canon cameras (most often the R6) in addition to Canon lenses; Our favorites being the 50mm 1.2L, 85mm 1.2L and 70-200mm 2.8L IS. Nate loves talking details, so feel free to bug him on your session or wedding. (But maybe not your wedding *day*; he'll be a little bit busy!)
Then you are in the right place, because not one face featured on our website is a professional model! On the wedding day, we do our best to simply blend in with the events, so at some point you might even forget we're there! When it comes time for portraits, we never bark orders or force you into awkward poses- It's our goal to photograph you at your most relaxed, happy self!
If you're going to hire a videographer, we'd love for you to contact us and ask about our preferred vendor list! Everyone we suggest has a similar positive attitude, style, and work ethic as us. We work shoulder-to-shoulder with these guys all day and knowing they won't diverge into a completely different style makes our job easier, and your final product (photo and video) more cohesive!
Since our pricing is à la carte, the high-res images are purchased as an add-on. They're usually delivered via USB drive but can also be sent via Dropbox. All photos are displayed in your <a href="http://shop.rootweddings.com/">proofing gallery</a> where you or your guests are able to purchase prints. If you'd like to print images on your own, purchasing the USB drive is probably the best choice. If you're unsure what to do, we provide these files free of charge on your 2nd wedding anniversary. We hope to be doing this for a long, long time but will not be passing your photos on to our grandchildren!
That's the plan! Out of the hundreds of weddings we've photographed together, it's very rare one of us wasn't able to come. If either of us is very sick, we'd tap our awesome network of fellow photographers who are always willing to lend a hand.
If you're referring to a list for the formal family photos, that'd be great! If you're talking about a shot list you found online or in a magazine, we'd rather you not. We'll photograph most things on that list automatically, but if I'm tied to a list of 50 "must have" shots, I'm missing out on the candid moments you've hired us for! If there's something particularly unique we wouldn't know about- maybe your cousin is the violinist or you're planning on wearing your great-great-great grandmother's ring for your "something old,"- these are things we'd love to hear about.


Goooooood question! Most churches give us some flexibility with the understanding that we'll be respectful. (Of course!) This is something we'd love for you to talk to your church coordinator about, though, since every church tends to have different rules. It's good for you to know ahead of time whether they'll allow for photos during your wedding ceremony or not. If we're told to only photograph from the back pew of a mega church, there's only so much we can capture.
While assistants generally move bags, help with lighting, and feed hangry photographers, we are a two photographer team and love having two different viewpoints throughout the day and the unique images that provides.
We are humans, so yes it's appreciated! (Especially if we're contracted for six hours or more.) Since dinner time isn't usually a photogenic activity (trust us), we ask to be served toward the beginning with you or your guests. Many venues offer a "vendor meal" to make this quick and easy. By the time we're done eating, you'll probably be starting up other activities (dancing, cake cutting, toasts, etc) and we'll be all refreshed and ready!
Many couples have asked this and it's always an incredibly sweet thought. If there is a back room or place that vendors typically take their break then we'll eat there away from your guests. If you have a smaller venue, we'd always prefer a seat at a back table instead of eating in a stairwell or outside the bathrooms (both which have happened more times than I can count!)
An "unplugged" wedding ceremony is when you ask your family and friends to turn off all cameras, phones, and iPads before your ceremony begins. This way they can be fully present and not focused on getting a photo with their phone. There's nothing more sad than going through ceremony photos and seeing not one set of eyes on the incredible moment in front of them, but instead looking at their devices. With two of us photographing your ceremony, I promise we have it covered. ;) Make them look at *you*, not their screens!
Of course! While we don't showcase them on our website and rarely on the blog, the posed family photos are a necessary part of your wedding day. We will supply you with our sample shot list of family groupings and encourage you to give us the names of who we'll be meeting, as well as any difficult family situations we should be sensitive to. We generally encourage keeping these lists short and sweet with immediate family members, in-laws, and grandparents, and if you're going to add to these lists, know to add ~2 minutes on to your timeline for each grouping. It's also imperative that you let everyone on your shot list know where and when to be for these photos, as we often don't have a spare 10 minutes to track down Uncle Bob at the bar.
A good rule of thumb is to have a no-surprise policy with your photographer. If you're having a choreographed first dance, we'd love to talk about what we should be ready for or where in the room we should be positioned. If you're surprising your groom by singing a song, etc., this again is something we'd love to be prepared for with the right lens!
Ohhhhh, Pinterest, we have such a love/hate relationship with you! The thing to keep in mind with Pinterest is if you're getting married at 2pm in a church or ballroom in Florida, those gorgeous Tennessee field-at-sunset photos aren't gonna happen. Pinterest "suggestion" emails can be tough, mainly because we don't *want* to copy someone else's work, but also because many of those photos happened in situations completely different than your day. (Lighting, location, clothing, mood, timing, the list goes on.) We would instead encourage you to send photos you like from the
Root Photography blog
, because then at least we know exactly how we took those photos. More than anything, I say ignore Pinterest and strive to have your own unique photos for other brides to pin!
Nate will work with you during the months prior creating your photography schedule and adding additional coverage as needed. If something changes on the wedding day, additional coverage can likely be added for our hourly rate plus 20%. (We'll take care of the billing after the honeymoon, no need to worry about it the next morning.)
We have a 4 to 6 week turnaround time for weddings and 2 to 4 week delivery time for sessions. If we're not in the thick of wedding season (which sometimes runs January to December!) we can deliver things quicker than that, but it's safe to assume those timeframes. We always make an effort to put a preview on Instagram, <a href="http://rootweddings.com/blog/" rel="nofollow" target="_blank">the blog</a>, or <a href="https://www.facebook.com/RootWeddings/" rel="nofollow" target="_blank">Facebook</a>. If you need a quick photo for a thank-you card or wedding announcement though, we're always happy to supply one!
This can vary a lot between weddings, of course, but on average we deliver ~115 photos per hour we photograph. This isn't a number we aim for when shooting or editing, it just... happens. :)
We do and it's something we're very proud of! It took us a few years to figure out that "less is more" applies really well when it comes to wedding photography. It's easy to play around in Photoshop and create crazy, dramatic images, but when you look back on your wedding photos in the years to come, we don't want you to feel like the editing of your images was part of a fad. We want you to recall the memories, not cringe at an outdated editing style. So for that reason, we stick to the classics of color and black and white.
All your images are still edited, of course, but simply to bring out the best of the color and light. Just browsing our blog and gallery should give you a pretty good idea of our style.
Some of them! Because we don't edit in bulk, we will not give you a black and white duplicate to every photo we deliver. Jensey does edit her favorite photos in black and white when it works for the images, and you'll receive both color and black and white copies of those.
In a word... Nope. ;) Just as we don't give our digital negatives away, there's a reason we didn't include all 3,500 photos we took on your wedding day. Remember when those completely unflattering photos of Beyonce's Superbowl performance leaked? If she can have unflattering photos like that taken, I promise you can, too! There's a reason we don't give all of our photos to our couples, so there's no need to bother yourself with the blurry outtakes, mid-sneezes and blinks, or the extra 9 duplicate photos when Nate's shutter finger got stuck. I promise we do this because we love you! <3
Hopefully you'll send them to everyone! :) Once we're done editing everything, we upload your photos to a <a href="http://shop.rootweddings.com/" target="_blank">password protected gallery</a>. All you need to do is send out the URL and password. (The proofing gallery does require an email address to enter, but this is only for sale or expiration notices. Neither of which get sent out often at all.) This gives you the control on who can see your photos and if you'd prefer to utilize a custom password, just let us know and we'll change it. Many of our couples put the link and password on Facebook, but others prefer to keep it more private.
We can't encourage this enough! *All* of our business comes from word of mouth raves from our couples, so share away! If you're able to give us a little photo credit, all the better. We'd love to encourage you to resist any craaaazy Instagram filters, though. ;)