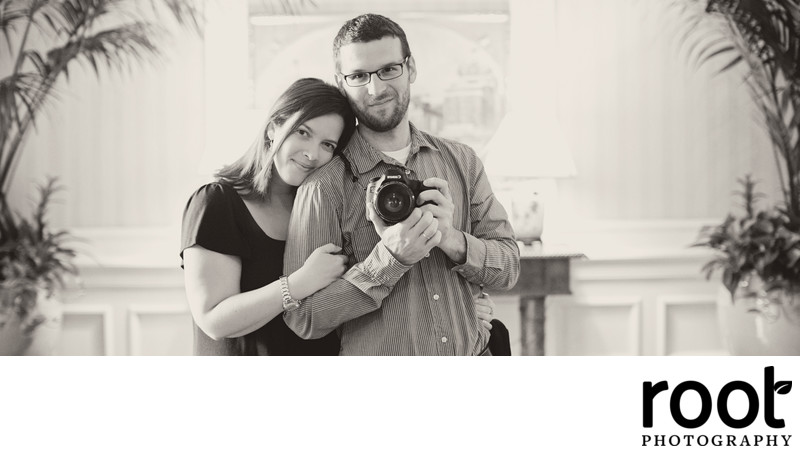 ---
About the Roots
Hello! We are Nate and Jensey Root, and we'd love to take your picture. :)

Nate's from South Florida and Jensey grew up in Tennessee, but now we happily reside in Central Florida. We're a husband-and-wife photography team ready to travel wherever adventure takes us. (So far, that's included many states across the US, the Caribbean, Paris, and Africa!)
While Jensey would love to say she was born with a camera in hand and an artist's heart, it was Nate's love of photography that started this crazy journey. Root Photography began when Nate photographed his college roommate's wedding January of 2006. Jensey was a guest at that wedding and provided essential support Nate didn't even know he needed, from helping him change lenses to keeping him calm when his batteries nearly died towards the end of the reception! At Nate's second wedding, Jensey came along and shot with Nate's spare camera and they've been a team ever since.

Wedding photography is a dream job that allows us to spend our days together documenting the joy of happy people in love. We can't imagine life any other way!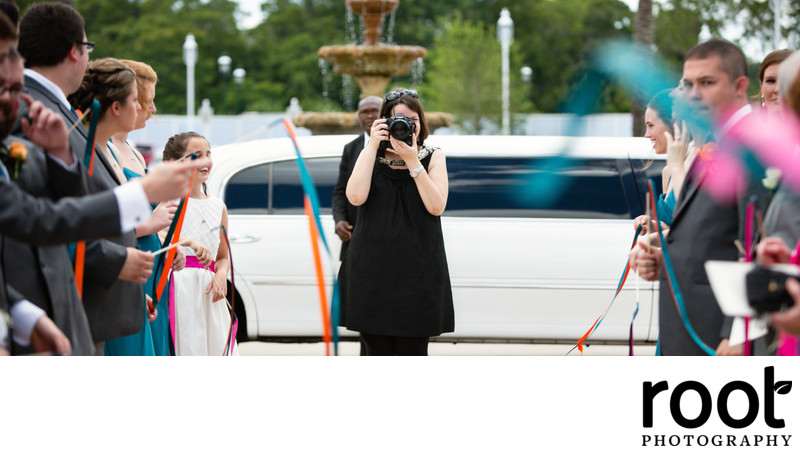 14 Facts about Nate and Jensey
- We eloped Christmas Eve 2007.

- Nate can and will climb a tree for a good photo!
- Nate says Jensey has an excessive collection of coffee mugs for someone who doesn't drink coffee.

- Jensey says you can never have enough coffee mugs even if you don't drink coffee!
- The only song Nate knows all the words to is "Happy Birthday."

- Jensey used to cry during Epcot's Illuminations. Nate fell asleep.

- We are "those people" who decorate for Christmas on November 1st.
- 95% of our dates take place at Walt Disney World. Jensey's favorite ride is Peter Pan's Flight, Nate's is Big Thunder Mountain Railroad. Truthfully, though, our favorite thing is grabbing a Strongbow and Black in Epcot and people watching!
- We once went on a two week African safari in Tanzania and were charged by an elephant!

- Jensey took her first steps in Disneyland and has been a die-hard Disney nerd ever since.

- Nate's favorite movie is Gattaca, Jensey's is The Santa Clause. We both love Singin' in the Rain.
- Jensey grew up in Memphis, Tennessee. Except for her excessive use of "y'all," you'd never know it hearing her speak.
- On our first date, Jensey asked Nate if he'd ever pursue a career in photography, his favorite hobby. He said no, photographing people is too awkward. The rest is history! :)

Come say hi on our Facebook page!